Building a business demands a whole lot of courage, determination, demands and several other activities. There is no clear automatic formula or set of formulae on how to run a business. As a business owner, some of the ingredients for amazing success comes with experience as you apply the knowledge you learn along the journey of becoming a successful business owner.
This Will Worth Your Time!
I am happy that you are interested in this post as this is a sign that you are ready to learn and to grow your business portfolio and gain more successes. While this post is not meant for someone interested in the theory of business growth but someone really interested in taking practical actions. It takes a whole lot of consideration to arrive at the 5 points I will like to share on ways to take charge of business growth and I am sure this post will worth your precious time.

NB: I assume our reader is currently into a business as a business owner and has the ability to make some decisions about the business they are handling.
Now, let's dive into the 5 ways to drive your business growth:
1.Communicate Your Business Offerings Before An Opportunity Arises:
As a business owner, if you really take your business growth seriously, you must not wait for opportunity before you communicate your business offerings. You must be bullish. You must be willing to share related content about the services you render. You must not be timid. You must demand attention for your prospects to notice you. You must create opportunities with creating comprehensive marketing schedule to create awareness for your business. You must be obsessed about the communication of your offers because this is the only way to create "Top of the Mind Awareness" (TOMA) and drive demands for your business.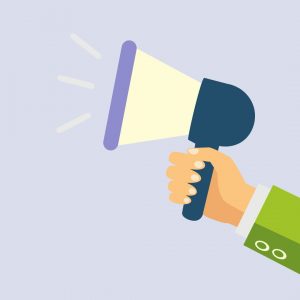 2. Communicate Your Business Offering When An Opportunity Arises:
Creating positive attention before an opportunity arises is good, amazing, and perfect, but the truth is "it is not enough". What you do when the true opportunity arises is very important. Your accessibility and ability to communicate the emotions of your prospect are key. While your focus while communicating your business before an opportunity arises is to create awareness. Your communication when an opportunity arises must be to close a transaction (You must be sales driven). You must be deliberate to communicate in a way that you are all that the prospect is looking for. You must be emotional and objective-driven. You must communicate the solution you proffer and your edge over your competitor because this is the big game for you to win.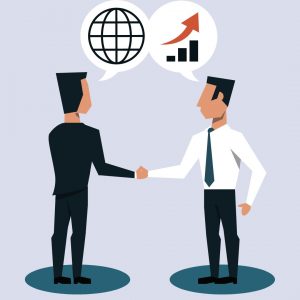 3. Equip Yourself With Skillsets Required
It is no longer news that knowledge is power but it is important to know that it is the knowledge that has been converted to skills that are powerful. You must be skillful in your business. This includes not just hard skills such as skills needed in the execution of tasks but also soft skills such as communication skills, interpersonal skills, emotional quotient, and many others. Everyone is interested in working with a Pro and really skills and not age make the difference when describing a Pro. You must be willing to equip yourself with books, media, news, documentaries, and personal development resources.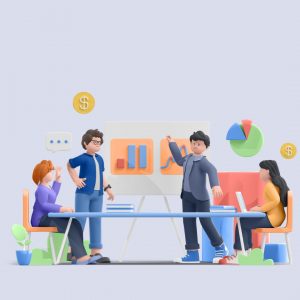 4. Reach Out Of Your Comfort Zone:
Life is so easy and interesting in our comfort zone. However, growth usually happens outside of the comfort zone. Growth comes with a hunger and desire for more. According to Economics, human wants are insatiable and there is a scarcity of resources. This is general all over the world regardless of religion, nationality, or tribe. In order to satisfy your wants and get your desires accomplished, and needs met you must be willing to step out of your comfort zone. If you are running a business, I believe you are not new to reaching out of your comfort zone already. I am just encouraging you that oftentimes you must sacrifice your comfort in order to achieve your business growth and objectives and you must be prepared.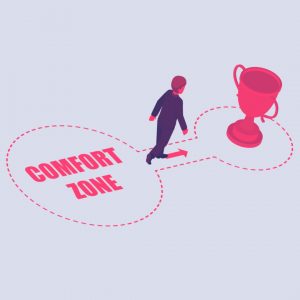 5. Build Right Connections
Business growth is not a journey you troll on your own. According to an African Proverb: "If you want to go fast, go alone, if you want to go far, go together."
You need not just transactions in your business, you also need people. You need to connect with the right set of people and it must be a symbiotic relationship. You must be intentional and proactive about building committed relationships with liked minds to drive your business growth.
With the little bit of understanding and experience I have, I will agree with the truth that who you know influences a lot more than what you know. While what you know might attract you to know more people, you must not joke with who you know. Opportunities come with people and through people, so you just have to build the right connections from time to time. Attend forums, seminars, and boot camps, and network with liked minds physically and on digital platforms. Keep building your networks because it will definitely determine your net worth in the future.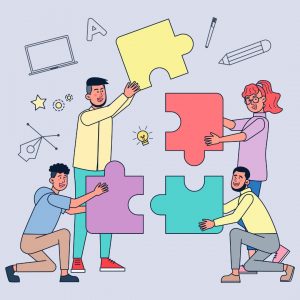 I will like you to start taking steps with what you have learned in this post. If you do not have a business flyer to communicate your business offerings, you must create one. If you need someone that can help you, you can chat with me here. If you need a social media plan to communicate your business offering, kindly chat for help too. The best time to step out of your comfort zone is now, be deliberate, be bullish and be willing to create the change you so much desire.
Bonus: Access 3 eBooks worth $250 for free
If you are interested in equipping yourself with the knowledge to develop your skills, kindly fill out the form below and get access to 3 amazing eBooks worth $250 for free that will be useful for you.
I am positive that you have learnt a lot from this post. I will appreciate your feedback in the comment section of the post to encourage me to do more relatable contents. If you have any questions or concerns, kindly share in the comment section also.
Please feel free to share our posts. Thank you.